Ok ok as you know i am sceptic about this game. Not saying it is bad i mean so far the game is good (just need to fix some faces) but the roster is small which i discussed last time about this game but who would have thought that recently i would find myself be pissed at what the developers behind the game have to say.
So recently they talked about X-Men characters getting into the game or not.
This is a topic that is discussed loads of times since this games annoucment and of course we are all aware that Marvel only doesn't own the movie rights to X-men. They have other rights to them from video games, toys, cartoons and even freaking comics still but since they are not part of the MCU therefore don't have any rights Marvel likes to act they (along with the F4) no longer exist and ignore the impact and popularirty is has and despite being in small tablet games like Marvel Contest of Champions; Infinte is a big game and considering how big the Vs. Franchise is there is a slight chance Marvel will say no to having X-men characters in there.
(And if you are going to buy the game even without X-Men keep that comment to yourself or you'll declare war in my comment section)
But here is the main thing i need to talk about; the developers said "You don't remember the X-Men anyway."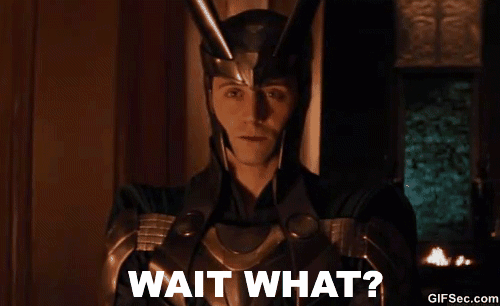 Hold on, Hold on, Hold on, Hold on, Hold on, Hold on! Listen to what you are saying!
X-men...a house hold name in Marvel history...you saying people don't remember Wolverine, Magneto, Storm, Deadpool and all that? You are saying that X-men since the 60s that have so many fans, comics, adapatations, cartoons, video games, costumes, merchandises, movies, anime, toys, posters, lunchboxes and all that....you are saying "You don't remember the X-men anyway"...what kind of ignorant shit is this?
There is NO way nobody would look at this game and realize no X-Men are in it. To me the only people that won't realize it are little children who only know marvel via movies and are unaware that X-men (and F4) is not part of MCU because they are not in the same movies with Cap and all that.
Not to mention the Deadpool movie was the highest grossing Rated-R film of all time on it's opening weekend and phraised by many as well as the recent film Logan which came out this year so...i doubt anybody has "forgotten" the X-men.
They are obviously hiding the fact Disney has them wrapped under their thumb and give no shits about the importance of X-Men in the game which would be the obvious reason if they never get in DLC or not. I can tell that this is one of those times when game companies adress issues by coming up with the most bullshit excuse ever that is filled with so many holes and contridictions that it makes you wonder if they think not only would it work but would also think that their audience are a bunch of idiots.
Here let me say some other examples; remember why Strider wasn't in the original MVSC3? According to Niitsuma during the games' mid development Strider wasn't put in because "He didn't fit with the concept and characters" which is very idiotic considering he is a badass ninja-like warrior and he would fit in with the others just fine and considering some characters look realistic and some look cartoony it begs the question "What?" but it then turns out after months the game was released the reason why Strider wasn't in the game because they couldn't get the rights to use Strider from the people behind the manga. (Yeah Strider was a manga, not a game but Capcom owns rights to him once more) and another example is the guy behind Playstation All-Stars Battle Royale. A lot of people were pissed that DMC Dante was in over classic Dante and i don't remember the exact bullshit lie they told other than the developer saying "Everyone has their own Dante" or whatever and even admitting he never liked Classic Dante to begin with (an true example of a game developer who puts no charm into the game he is working on) but it was then revealed Capcom asked them to use that Dante instead.
Either way with these two examples it shows that after months the game was released they reveal the true and understandable reasons...which makes me ask "Why didn't you say that to begin with?" it makes no sense. Why do game companies adress certain issues buy saying the most bullshit lies that ANYONE can see through? You don't need to be freaking Phoenix Wright or Apollo Justice to point out their contridictions, the lies are right in front of us!
Capcom keeps saying oever and over that Infinte is not based on the MCU or any story from the current comics but they are not helping with this statement so far as it looks more like MCU Vs. Capcom and even if X-Men and F4 characters come out as DLC in the end it wouldn't change the fact Marvel treats X-Men and F4 like Voldemort. Never say their name around them and pretty much don't acknolwedge their existence.
Look they haven't revealed the entire roster yet so maybe there will be some greenlight. I mean Venom is rumored to be DLC in that six-pack coming up and just in case you didn't know Marvel even though they have Spidey back they don't have the rights to use certain characters from Spidey, Venom being one of them and he is with Sony right now (seriously Sony i don't care if the film looks good when you show off that Venom movie, you can't make a Spidey-Verse without Spider-Man, think about that for a second?) so maybe there is hope with X-Men getting in but then again i don't think Venom wouldnt' count because he isn't an X-Men of F4 character, he is a Spider-Man character.
Jeez along time ago during around the early days of the MCU any Marvel game that came out didn't need to be like the MCU at all. But nowadays Marvel seems to have forgotten it is a comic book company not a movie company to begin with.
I know the MCU movies make TONS of money but that doesn't mean everything needs to be like the MCU. Like i said Capcom can say all they want "We are not just sticking to characters from the MCU" but if you are gonna leave out X-Men and F4 regardless then don't call this "Marvel Vs. Capcom" call it "MCU Vs. Capcom"
Ok ok i'm done. I'll just wait for news to show up. The reason why i did this journal was because of that ignorant statement of "You don't remember X-Men" and there are so many things wrong with that statement.
I'll wait for more news on the game, this isn't like my situiation with Dead Rising 4 which as you know i am a longtime fan of the series and i had every right to be angry at that game since not only wasn't it a butchery of the franchise but also the fact the hipster developers defended their changes (they never even made a Dead Rising game before! They worked on Kintect Sports!) but Marvel Vs. Capcom Infinte for the most part looks fine.
I wish i can say Marvel wouldn't be that arrogant to not include X-men into a title like this since it is called
Marvel
Vs. Capcom after all, implying anyone from Marvel can join but a there is a 50/50 chance of me either wishin that were to be true while the other half is me doubting it.